What is a custom home?
Custom homes are uniquely designed for YOU as the customer. They are not the average cookie cutter home that you see lining neighborhood streets.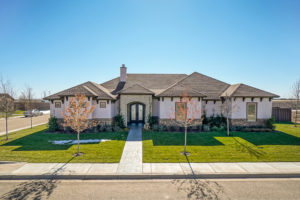 Chaney Construction has been proudly building custom homes for their customers since 2005. Chaney Construction does not build a row of cookie-cutter homes that we hope will sell later down the road like other builders do.
Building a home is not something that you do every day, but we do! The process of building a house may seem daunting to you. Rest assured, that we will make this journey an enjoyable one for you. We take great pride in every step of the process from beginning to end and making sure that you stay informed every step of the way. Here is how we achieve this:
We help homeowners realize their dream home and then build that home accordingly. We ask all the right questions to help you with your dream home design. Where do you kick off your shoes when you come home? How many times do you entertain in a year? What style of home is your favorite? Do you have pictures of things that you would like in your home? Do you cook at home or eat out the majority of your meals? These are just a FEW of the questions we ask.
We go beyond plan sets and really dig deep to find out the best functionality and style to create the perfect home for you.
If you have a set of plans in hand already – that is great! We would love to take a look at it and go over every aspect of the plans with you.
Do not have a plan set? We would love to work with you to get one drawn up! We can take a look at some plans that you think are overall what you would want and improve on that, or we can start completely from scratch. We will make notes about your needs and wants and send them over to a draftsman to start drawing up your ideas. There will be lots of back and forth changes that take place to get the final plan set just perfect.
Then we will send out your plan set to all of our different vendors and subcontractors to have them give bids on the work of your home. We will use these to create an estimate to build your home. We will also provide you with options within your budget as well as options for upgraded choices. For example, an upgraded option that we like to always offer is spray foam insulation.
We will also set allowances for things such as plumbing and electrical fixtures, appliances, and hardware. We will offer some options for each allowance category based on your style, any pictures you have provided, and based on our conversations with you. We will offer great options for great prices, as well as upgrade fixtures for you to be able to make a decision on items that you might want to splurge on.
Your estimate and finish selections are loaded into our software program. Once we have everything uploaded for you – we will send an email invitation to you to create a log login password. You can now access your project and take a look around! See some options that you LOVE? You can approve them with the click of a button. See something that you do not love at all? You can reject that with the click of a button as well.
Once you have decided on any upgraded choices, and any other decisions that need to be finalized for estimating purposes, we will draw up contract documents. If you have a lender that is providing financing for your project – rest assured that our contract documents will satisfy the required information they will need to process your loan.Your contract documents will contain:

Fixed or Cost-Plus Contract Amount
Specifications & Allowances
Final Set of Home Plans
General Conditions
Payment Schedule
Draw Request
Limited Warranty
Mold Disclosure Statement
Information Disclosure
Inspection Check List – Punch List
Certificate of Substantial Completion
Warranties and Performance Standards
Acknowledgment of Receipt of Warranties & Performance Standards
Natural Stone Information This is a part of our upfront mentality. You will have all the specifics upfront – nothing hidden and no need to bust out the magnifying glass! You know what you are getting from beginning to end.

Once we have signed contracts, we will start to work on setting up a schedule of deadlines & timelines for your home.You will need to make all finish selections by the deadlines that have been assigned to each category. This helps keep the project moving in a timely manner. With each click of the button, you will be building your dream home as well as creating excitement! Do not see any selections that you want in your home? No problem! You can download the Selection Picker Tool and add selections that you have found that you would like to have! Each finish selection category will also keep track of any selections you have made that are over the allowed amount. Once you are done making selections, we will review the total amount over allowance. We will issue a change order for this overage and get to work on ordering your beautiful selections for your home.

Timelines will be set so that way you have a way to view what you can expect to happen and when. We know that you are anxious to see the dirt work take place, framing going up, and all the in between things until the finishing touches are done. Any delays or changes that are done after the beginning will be updated in the timeline so that way you can clearly see when your projected finish date is.

We know that your anxious to get into your home, but it is still not quite time to move in yet. You will be provided an Inspection Checklist. You now have time to go through your home and make notations of anything that we have missed. This is called a Punchlist. We will then take your list and make a sweep through the home to finish up all these details! Once we are done, you will come in and make a second evaluation of the home. When we get the thumbs up from you, we will complete the Certificate of Substantial Completion and we will collect final payment on the project.
This is the best step of the project – MOVE ON IN! We are so happy to have had the time we spent with each of our customers while building their home, but we are even happier when they get to move in and enjoy their new home for many years to come.
We are more than just a homebuilder – we are dream builders.