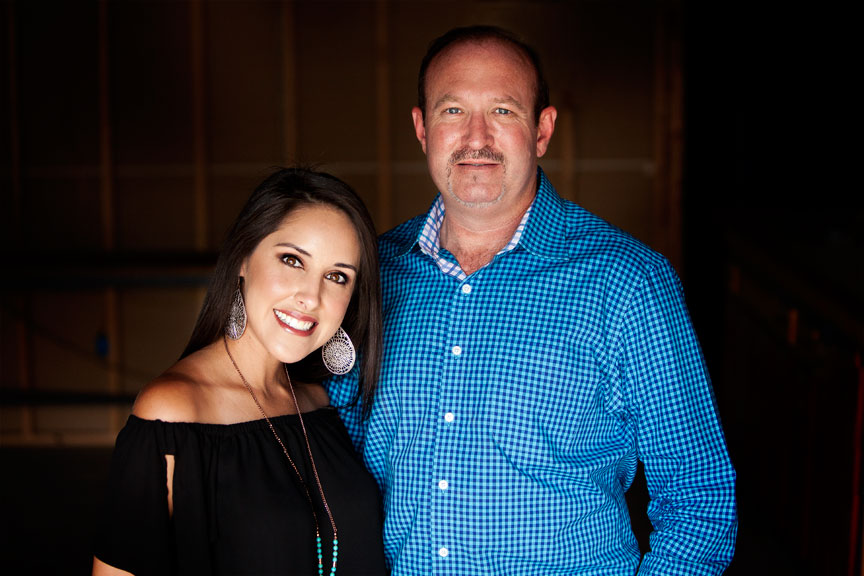 Jimmy Chaney was born in Pampa, TX. He resided most of his life in White Deer, TX as a young man, moving to Pampa as an adult.
Early on, Jimmy knew that remodeling was something that he enjoyed doing. In 2005, Jimmy began his new journey in life and started his own construction business in the heart of the Texas Panhandle – Pampa, TX.
With no formal education, Jimmy had to learn the in's and out's of both the construction world and also the business world.
Jimmy's wife, Amy, grew up in Silverton, TX. In 2005, Amy moved to Pampa and resided there for almost 10 years. Pampa has always felt like a little big city to her.
In December 2014, Jimmy and Amy got married, and have since resided in White Deer, raising their kids in the same small town setting they both grew up. After a short time after being married, Amy joined the Chaney Construction team. Jimmy and Amy work alongside each other to help homeowners make their dreams become a reality. Together, they have continued to find new ways to improve the company that Jimmy has already built. They are excited about the future of the company and new directions that it may take.
Chaney Construction has served the entire Texas Panhandle throughout the years. Pampa has always remained the home office because Pampa is where it all began. Many of their clients are repeat clients and have become like family to the Chaney's over the years. The referrals that they have received from happy clients have always warmed their hearts because they know that not only have they built great homes for them, they also built great relationships & trust with their clients.
This company is about more than just building a structure with four walls and a roof. Jimmy's grandad, Pops, instilled in Jimmy at a very young age that everything worth doing is worth doing well. Going above and beyond is one of the Core Values that makes this company what it is. The Chaney team strives to build a better life for everyone they meet.
"Your customers hold you to a high standard. If you want to achieve true excellence, raise that bar even higher for yourself, your colleagues, and everyone around you."
– Lee Cockerell – Former Executive VP of Walt Disney
Outreach programs has been a passion of the Chaney team as well. Chaney Construction has provided support to: Frost Street Mission, Habitat for Humanity, Rotary Foundation, and many other local organizations.
"The best way to find yourself is to lose yourself in the service of others."
– Mahatma Gandhi – Independence Movement Activist
Jimmy and Amy's other full-time job is attending all of the many events that their six children participate in. Following the kids around to watch them play football, basketball, run track, and other things are something they enjoy. During the summers, the family can be found enjoying the sun at Lake Mackenzie, near Tulia TX. Having a large family, they have learned that there are many things that are exponentiated – the grocery bill, the number of dirty socks and dishes, school meetings and the number of school activities to attend. But the other things that they know that are also exponentiated – the amount of love, the amount of laughter in the home, the amount of wonderful memories, and the amount of pride that comes from watching their kids grow into wonderful humans.